Since the Great Financial Crisis of 2007 – 2009 tremendous development has taken place across the U.S. in minority owned communities. Despite having the most to gain after being the hardest hit during the financial crisis, the families that have owned stores and built lives in these communities have not prospered from this community investment as much as the investors themselves. According to Pew Research, between 2007 and 2009, home equity for black Americans decreased 12 percent. 
Meanwhile, several studies have shown that wealth factors into providing beyond basics like food and shelter. Wealth creates a safety net for emergencies, a down payment for a home or seed capital for a new business. Take Brooklyn, NY as an example. From 2010 – 2019 the property values have increased by 58%, but home ownership among black families since 2001 has decreased by 5%. 
Translation: The capital invested in these communities hasn't benefited the people who made the community an attractive investment initially. Instead these citizens' plight has become investor's profit. There's enough blame to go around, from this demise of wealth occurring to black families while under two terms of leadership of our country's first black President.
You could rightly criticize the unjust financial system which provided 0% interest rates to corporations to buy their their own stock back in historic amounts while lending the same money to consumers at historically high credit card interest rates. However, now isn't a time for blame, it's a time for action.

Action must be swift and just by leaders who recognize the strategy for developing community wealth, have experienced the drawbacks of inequality and recognize the generational impact from a strong family.
For over 10 years, I have gone beyond recognizing the potential of the people in my community and have invested in their future wellbeing. This has been through a number of formal and informal ventures.  I've mentored our youth, sweated with leaders of our community in support of their initiatives and provided homes for working families.

Today, I announce a bigger initiative that will lift these same people beyond what they could do themselves. A holistic public and private partnership that invests the spoils of capitalism into the fertile ground of our communities to provide potential gains beyond financial returns.

This initiative is called the ASK Capital. It's a non-profit that provides opportunity to deserving individuals independent of their backgrounds. As a citizen who has lived the impact of a criminal history I want to provide the path to achievement. My education and strong career provide the basis that have allowed me to rise beyond my circumstances. My network has buoyed me during challenging times that I couldn't stand alone. Today, I'll further leverage these resources in Ask Ventures.

Here are the objectives of Ask Ventures:
Provide an advisory platform for urban and minority start ups that provides access to capital and to advice
Invest in real estate in developing communities
Support candidates that traditional Venture Funds would overlook due to criminal histories.
Investing Minority Start Ups
The educational system has opportunity to improve helping to start a business. Even after graduating from one of the most prestigious universities in the world, my most valuable lessons were learned from my years in business.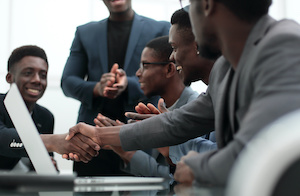 That's because there was no course on entity formation, deal flow, financing or tax management. This vacuum of information impacts the minority community the hardest. 
They are the least likely to have a network of professionals who can guide them in the formation of their entity. More importantly, there's not access to capital to help pursue a business. 
Ask Capital will invest in minority start ups by offering a Pre-Accelerator and Incubator. 
The Pre-Accelerator is an 8 week program that helps entrepreneurs go from idea to investment opportunity. Each week the entrepreneur will learn a different lesson to help develop their opportunity. By graduation, the student will have a pitch deck and financial model to help attract capital.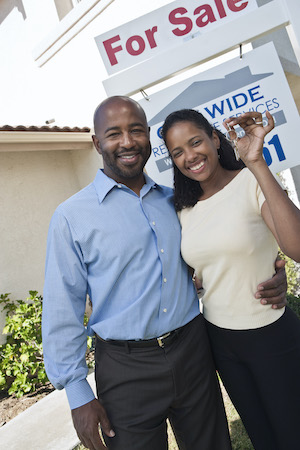 Joint Venture Real Estate Investment 
Homes are often a primary source of wealth for many Americans. This is also true in minority communities that are candidates for development and gentrification. 

In order to help the community capitalize on the inflow of investment funds, Ask Capital will enter into Joint Ventures to rehab and sell properties.

These joint ventures allow the home owner to potentially reap greater returns than if they were to sell their property to an investor. This increased capital allows the homeowner to find a new home and also attain wealth beyond their real estate. 
The ability to re-enter society after incarceration is very difficult. In fact, nearly 75% of inmates released from state prisons are rearrested within five years of their release, according to the Bureau of Justice Statistics. 
This could be tied to a lack of resources to help these people integrate back into society.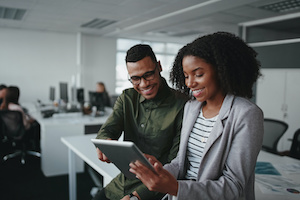 It's very difficult to get a job as an ex-felon, let alone financing to start a new venture. I know this experience too intimately, even though I never served any prison time. Following a four year Federal trial, I have had tremendous difficulty to let that once instance not define my future. Despite a stellar background and network, my resources were limited following the Judge's decision to end my case with a fine. 

If a Harvard MBA has trouble getting footing following legal issues then many others need help if they will have a real chance of success. Our goal with Second Chance is to provide ex-felons with training to earn a livable wage. We'll help introduce the candidate to a program that gives them a job following completion. For instance, we may help the felon attain their OSHA laborer certificate so that they may work on a construction site and become eligible for further certifications. 

Our goal is to help rebuild these members of our society with a job to provide for themselves without criminal means.

We're excited for our future and believe our best days are yet to come. Partners and candidates can apply at the Ask Capital website.  

ASK Capital is chaired by Schelton Assoumou. You can read about his background here.